Conservation of Endangered Species
Yangtze River Fisheries Research Institute, Chinese Academy of Fishery Sciences
Prof. Qiwei Wei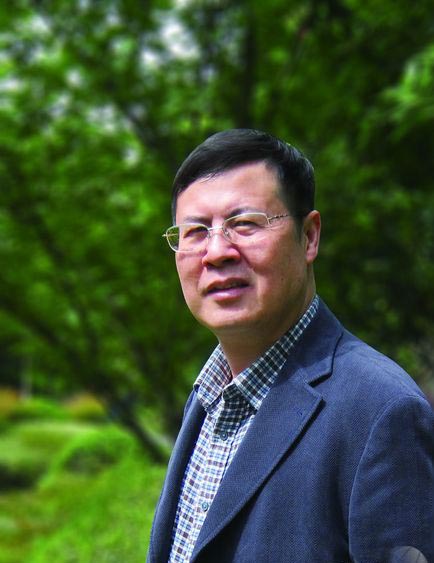 Phone: +86 (27) 81780118

Fax: +86 (27) 81780118

Professional Tirle: Research Prefessor

Website: sturgeonChina.org

E-mail: weiqw@yfi.ac.cn

Address: Yangtze River Fisheries Research Institute, Chinese Academy of Fishery SciencesNo.8, 1st Wudayuan Road, Donghu Hi-tech Development Zone, Wuhan 430223 P.R. China
Research Interests:
Endangered fish conservation
Wild populations of fishes have been dramatically declined worldwide since the industry revolution. Many of fishes, particularly ones with large body and living in freshwater, became endangered species, such as sturgeons and paddlefishes. We focus on (1) in situ conservation by locating and characterizing the key habitats with modern methodology, such as telemetry and hydro-acoustic survey, we propose to protect or recover those areas located, such as spawning, hiding and foraging, which are significant in completion of life cycle; (2) ex situ conservation by exploitation of aquaculture techniques to restock offsprings into their habitats or to develop a captive population in fish farms or aquarium to save the live gene poor in case of wild population expiration; (3) new technique exploitation for saving critical endangered species, of which live specimen are hardly found out. Techniques may include in cryopreservation of sperm, cell culture, gynogenesis or androgenesis, surrogate breeding, as well as techniques for inducing pluripotent stem cells (iPS).
Sustainable aquaculture of sturgeons
Sturgeons have both scientific importance and highly economic values. We use the technologies, which we developed to rear endangered sturgeons, to commercial farming of sturgeons which are relatively of low threatened species among species of Acipenseriformes. We focus on (1) controlled reproduction from full life-cycle culture; (2) rearing mode studies for sustainability of both sturgeon aquaculture industry and environments; (3) technological studies of nutrition and disease prevention.
Awards and Honors:
· Owner of China National Prize for Progress in Science and Technology, the second award (2007) (the first ranking)

· Owner of Advanced Individual in Nature Reserve Management of China (2007)

· Owner of Outstanding Award to Science and Technology, Chinese Academy of Fishery Sciences (2009)

· Gainer of State Council Special Government Allowances (2009)

· Leader of Excellent Innovation Team, Chinese Academy of Fishery Sciences (2009)

· Principal Scientist, Chinese Academy of Fishery Sciences (2010)
Membership in Academic bodies international
· Director of Board, World Sturgeon Conservation Society (WSCS)

· Member, Sturgeon Specialist Group, Species Survival Commission IUCN

· Editorial Member, Current Zoology
    Please see our Research and People pages for more details